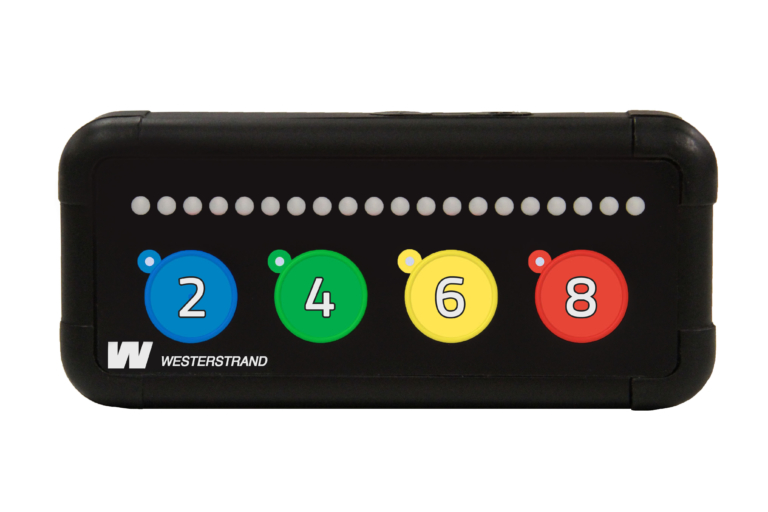 Countdown bar timer 8 min Generation 4
Art. Nr. 119628-02
- Countdown bar timer with 16 LEDs
- 4 time periods: 2 / 4 / 6 / 8 min
- Countdown interval: 24 seconds/LED
- Color stickers supplied
- Keychain supplied

General
A countdown bar timer is a tool for people whose disability means common concepts of time are far too abstract, and who cannot get a sense of the time of day or night with a quick glance at the clock. People who do not understand a regular clock find it hard to know WHEN something should occur. However, there is an additional concept of time to which they would like an answer, namely HOW LONG they should continue with a particular activity.
Included in delivery are stickers in colors corresponding to the start buttons. The stickers can be used to highlight activity icons on schedules.
The countdown bar timer is battery operated and intended for indoor use in dry areas.
| | |
| --- | --- |
| 2 min | 4 LEDs |
| 4 min | 8 LEDs |
| 6 min | 12 LEDs |
| 8 min | 16 LEDs |
| Time interval | 24 sec/LED |
| Batteries | 2 × Alkaline 1.5 V type R6 or rechargeable type NiHM, R6 |
| Length | 105 mm |
| Width | 47 mm |
| Height | 28 mm |
| Weight | 121 g |