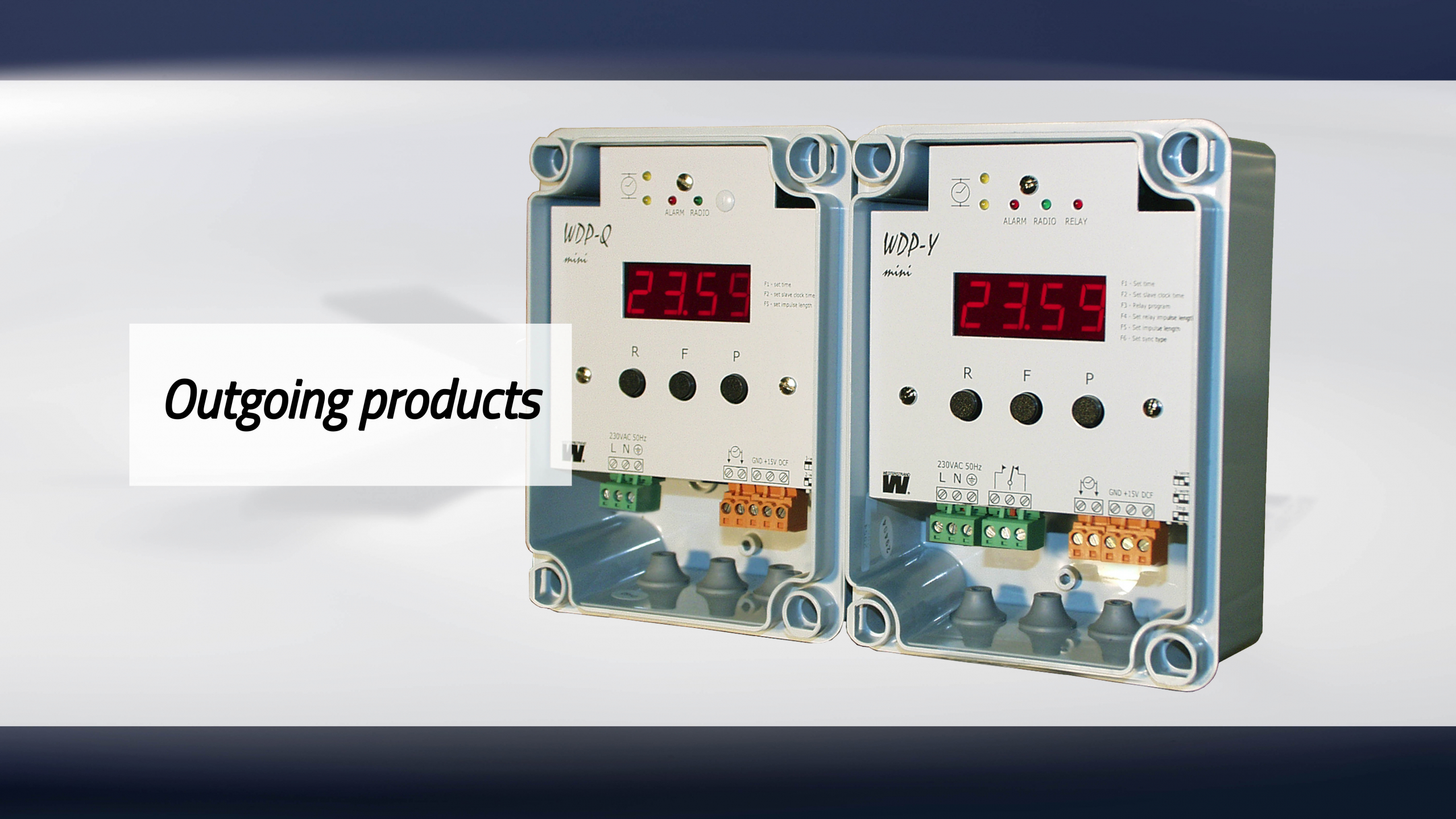 Our simplest master clock Q-mini and program master clock Y-mini program will be discontinued and replaced by WDP-Q 500 and WDP-Y2 500. This is a product update that brings many benefits, including:
– Ease of use increases significantly with the easy-to-read backlit display.
– They can handle 5 times as high a load.
– 1 extra relay output on WDP-Y2 500 than previous model.
– Higher IP rating (from IP55 to IP65).
Contact us for more information, we are happy to tell you more!