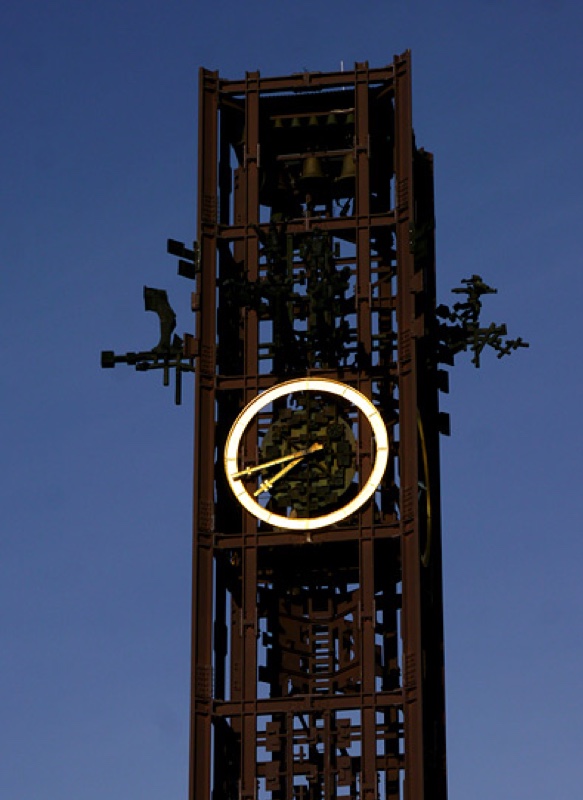 Tower clock
Kiruna City Hall - Kiruna
Kiruna City Hall's time-honored clock tower has been renovated and moved to its new location.
Westerstrand installed the original clocks and peal of bells when the building was inaugurated in 1963, and the company has now completed the modernization work.
Four new movements with gold-plated hands were installed and the 23 bells were renovated and equipped with brand-new modern peal control.
The new city hall with the clock tower was inaugurated by King Carl XVI Gustaf on November 22, 2018 and we're looking forward to 70 more years with a beautiful landmark.