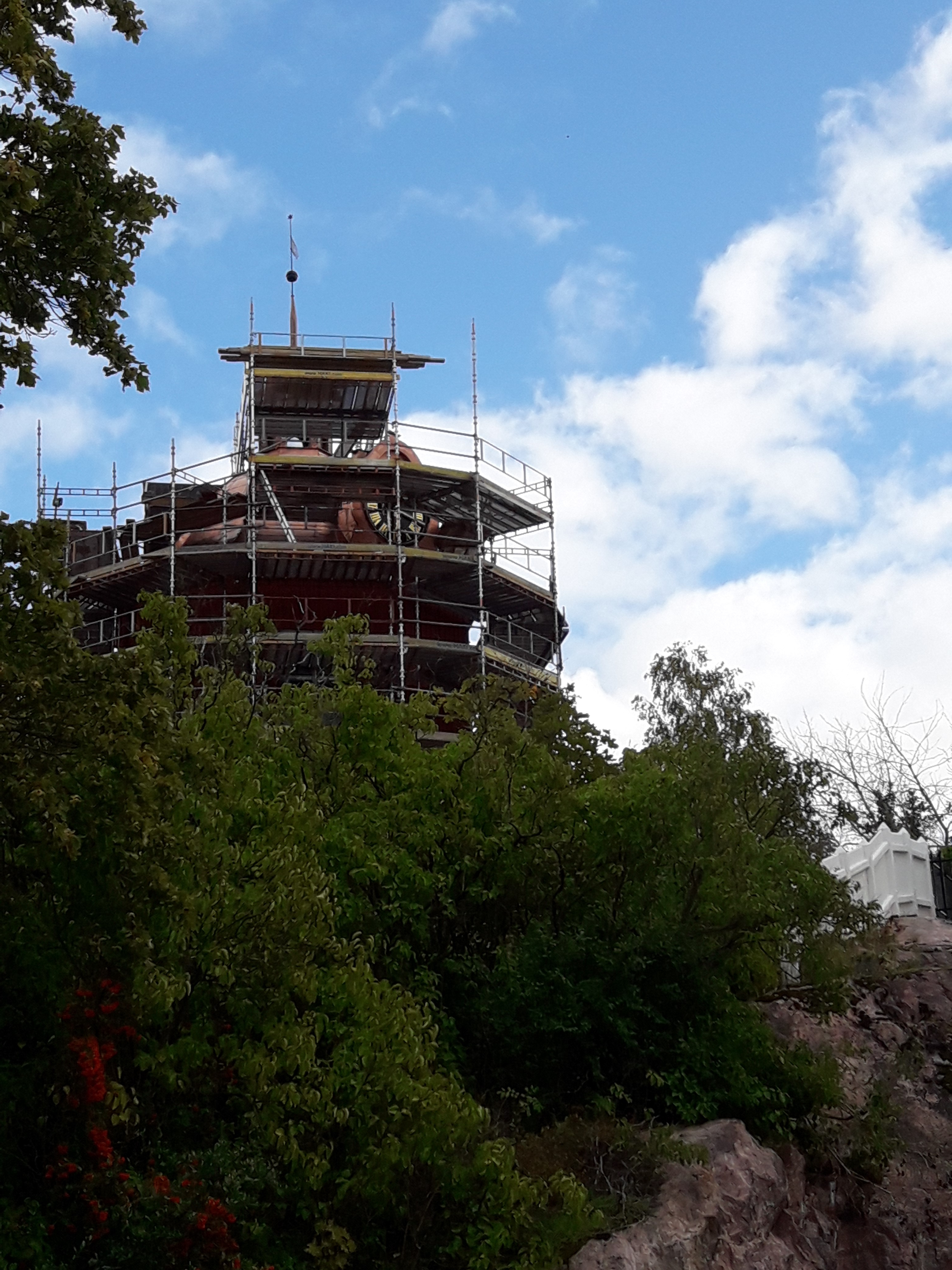 Facade clock
Eastern bell tower, Nyköping
Westerstrand has manufactured, supplied and installed a fabulous facade clock on the Eastern bell tower at All Saints church in Nyköping. The location had already seen four bell towers erected one after the other, and this was the fifth in a row after the earlier bell towers burned down.
Eastern bell tower pictured before the fire in 2017.
The rebuilt bell tower was inaugurated on September 29, 2019.

(Images from Wikipedia)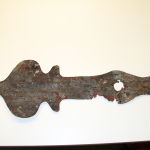 Image showing one of the burned hands.
The first tower was erected in 1625 and burned down in 1634.
A new tower was built in 1648 and burned down during the 1665 great city fire in Nyköping.
The third belltower was erected in 1675. It was burned down by the Russian galley fleet in 1719.
The fourth tower was erected in 1725. It was totally destroyed by fire (probably caused by an electrical fault) on June 2, 2017. The bell tower had three bells, cast in 1668, 1675 and 1725 (recast following the fire of 1719).
The rebuilt, redesigned bell-tower was blessed by Bishop Johan Dalman on September 29, 2019. Reconstruction was made possible by the thorough documentation carried out by students from the Royal Institute of Technology. The three new bronze bells were cast in Norway.
Images from the installation