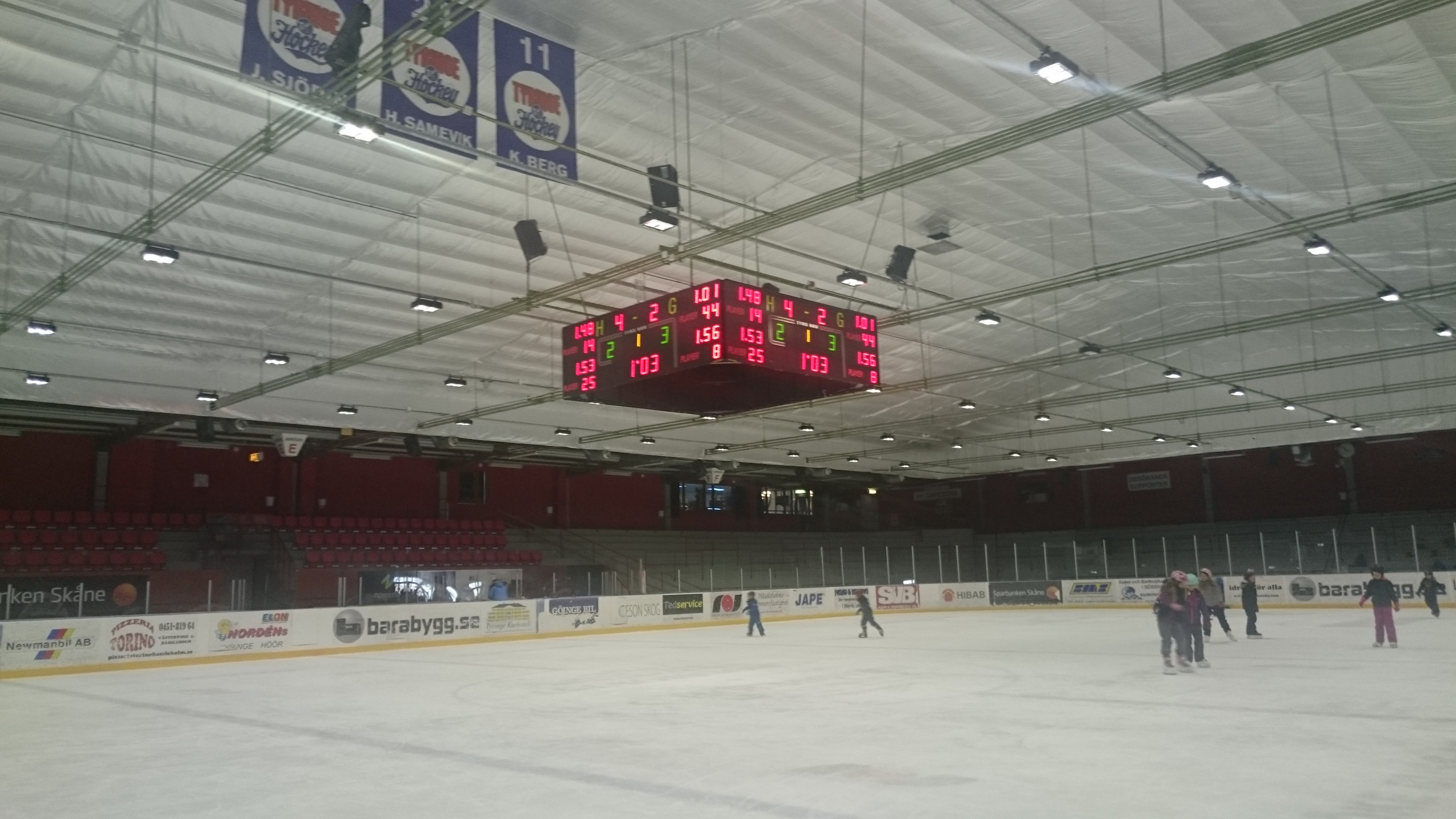 Our assignment
Manufacturing
Mounting and installation
Four-sided scoreboard
Tyrs hov, Tyringe
We have manufactured and installed a four-sided scoreboard in the ice rink Tyrs Hov in Tyringe. Each side consists of our scoreboard Basic LED250 ICE Shot with additional boards for two penelty time per team.
Tyrs Hov was built between the years 1969-1971. It was then Sweden's most modern facility of its kind. In 1992, an extension of swimming, strength training and wrestling was made. However, it is the ice rink, which has an audience capacity of about 4,000 people, that dominates Tyrs Hov.
Tyringe has an ice hockey club that was formed in 1936 under the name Tyringe Skid- och Skridskosällskap, Tyringe SoSS. The club qualified for the Elite Series in 1988 and 1990.
Pictures from the assembly