Info board - Truck traffic
Punch Powertrain - Belgium
Together with our subsidiary Westerstrand Europé NV, we have delivered a truck traffic information board to the company Punch Powertrain in Belgium.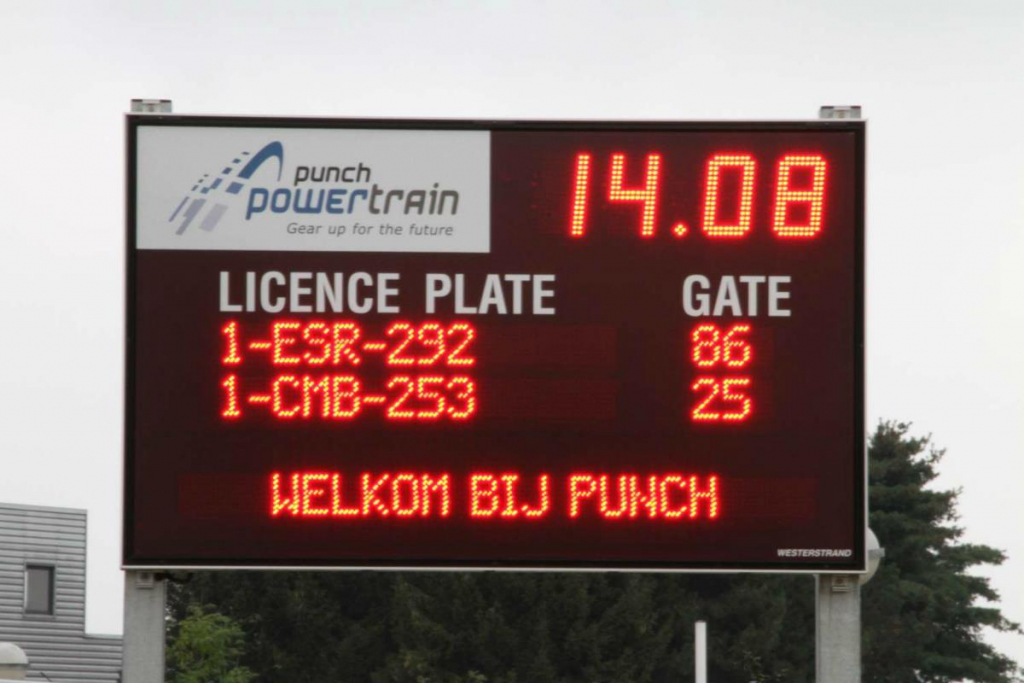 The registration number and relevant dock for each truck are displayed on 2 rows of text. There is also an additional line displaying various messages to customers and suppliers.
At the top of the display next to the logo there is a digital clock whose display alternates between time, temperature and date. Everything is controlled by the network.
Further images from the site